Lanzado el 1996 en Odelay, Beck explora el pequeño submundo creado en la canción "Loser", su hit indiscutible el cual lo lanzó al estrellato. En este nuevo disco juega con distintos simples, mezclandolos con guitarras distorsionadas, baterías cambiantes y bajos poderosos conservando un poco del Lo-Fi de su trabajo anterior, Mellow Gold, pero inclinandose por una producción mucho más limpia, alegre y direccionada hacia un lado más mainstream.
Esto le permitió descubrir sonidos más allá de su gran hit y expandirlo hacia un universo completo de posibilidades en donde mezcla lo triste con lo alegre, lo frenético con lo calmo, lo bueno y lo malo, sus 13 alter egos que componen este disco demuestran el lado más creativo, a mi parecer del gran Beck.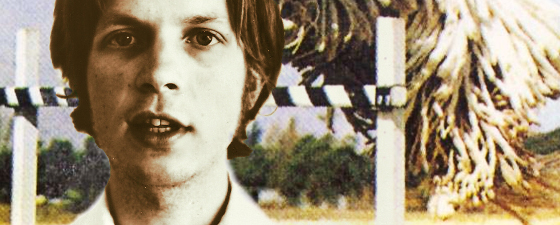 "Devils Haircut" – 3:14
"Hotwax" – 3:49
"Lord Only Knows" (Beck Hansen) – 4:14
"The New Pollution" – 3:39
"Derelict" – 4:12
"Novacane" – 4:37
"Jack-Ass" – 4:11
"Where It's At" – 5:30
"Minus" (Beck Hansen) – 2:32
"Sissyneck" – 3:52
"Readymade" – 2:37
"High 5 (Rock the Catskills)" – 4:10
"Ramshackle" (Beck Hansen) – 7:29
Particularmente me encanta Devil's haircut, les dejo el video que está inspirado en 2 grandes películas, Midbight Cowboy y The 400 Blows de Francois Truffat. Disfrutenlo.
Les dejo el link de descarga del disco:
http://www.mediafire.com/?xqgkzzq78itr64i